For many years, Elrad has been cooperating with specialists in product design, engineering, contact technology and other technologies to ensure that we not only deliver the best quality possible for your electronic products (PCB-assembly), but also take care of the mechanical side of the product. We are very much aware that only a seamless integration of both the mechanical and electronic functions ensures the flawless operation of your product. It also saves our customers from the additional effort and time spent coordinating multiple suppliers necessary to build their products.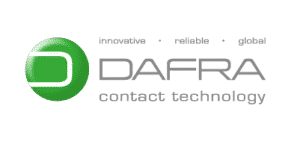 Dafra Kontakt Tehnologija
Dafra Kontakt Tehnologija, is a family -owned business designing and manufacturing precision metal and composite components and contact parts for customers who prefer to outsource their production to a specialist. Dafra engineers have developed products for a variety of market sectors, like the automotive industry, power tools industry, power controls industry, house hold appliances and the electronic manufacturing industry. Dafra mainly operates in Slovenia, Germany and Austria, but also supplies its products to customers in the Netherlands, Poland, Tunisia, Slovakia, Serbia, and even China and Mexico. Dafra offers services such as:
Feasibility study and design
Prototype production
In-house design of all necessary tools
Managing and controlling of outsourced tool making
Material selection, controlling of galvanizing
Purchase and stock keeping of materials
Progressive stamping of highly precise parts
Hybrid plastic injection
Welding, reel taping, assembly and packaging of products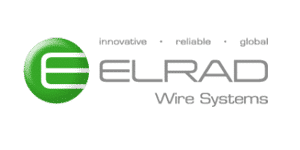 Elrad Wire Systems
The ELRAD WS company is a private-owned business established in 2009. The company's main business activities are development and manufacture of wire´s, wire set´s and hybrid wire – metal – plastic injection parts. Its products are built into cars, power tools, small appliances, printed circuits, fuses, switches, etc.
The production facilities have a footprint of 3.700 m² and include:
10 wire automatic machines for cutting, crimping, tinning,
several semi-automatic crimping and stripping-crimping machines
several IDC automatic machines
5 welding automatic machines
several soldering and tinning units
tool shop with CNC milling, CNC drilling machines and grinding machines and other equipment
5 vertical plastic injection molding machines
2 hot melt plastic machines
special optical measurement equipment
3-D-CNC measurement equipment incl. additional visual equipment
several test machines for electrical test´s also other test equipment
100 assembly tables
R&D office with CAD software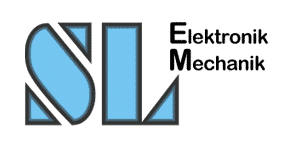 SL Elektronik Mechanik GmbH
SL Elektronik Mechanik GmbH is an engineering company, based in southern Germany, specializing, for over 27 years, in high-performance motor drives and, later, also, in electronics for lighting, sensors and switches. Over the years, they have become highly-skilled in designing applications for the power tool, white good, medical and other industries. In cooperation with Elrad, SL offers the following services:
Consulting during the first stage of the ideation phase of your project
Feasibility studies
Hard- and Software development
EMC design reviews
prototyping and small-series build
Coordination and support for mass production.
DO YOU WANT TO KNOW MORE ABOUT ELRAD INTERNATIONAL GROUP?
Get in contact with us to get to know Elrad International Group, and see what we could mean to you and your company!